Building and Pest Inspection in Karana Downs, Moggil, Goodna, Redbank Plains and surrounds.
Brian grew up with the family business of running shearing gangs in a small town in South Otago, New Zealand for all the local farmers and worked as a wool presser before moving to the building trade all those years ago. He then moved to Sydney and tried something different putting insulation into ceilings spaces around the airport as a leading hand before running his own team. After a while, he went back to building for a few more years then moved to Brisbane and ran a roof guttering business, where he became an expert in finding leaks and understanding how water works on a roof. Brian decided to get back to the building side of things and this is where he found Resicert.
He always had an interest in property even after a rental he had once developed a termite infestation which was his first and learned how they move around. Brian has a keen eye for detail and this has let him down in the past as he is too fussy and physically cannot rush a job so instead of fighting it, he thought Resicert inspections will work well for this skill set. He likes tinkering, solving problems, fixing things, and doing anything with his hands so there's always something to do around the home.
His hobbies include dabbling in crypto, putting what he knows of renovating houses into buying, and renovating old websites when time permits.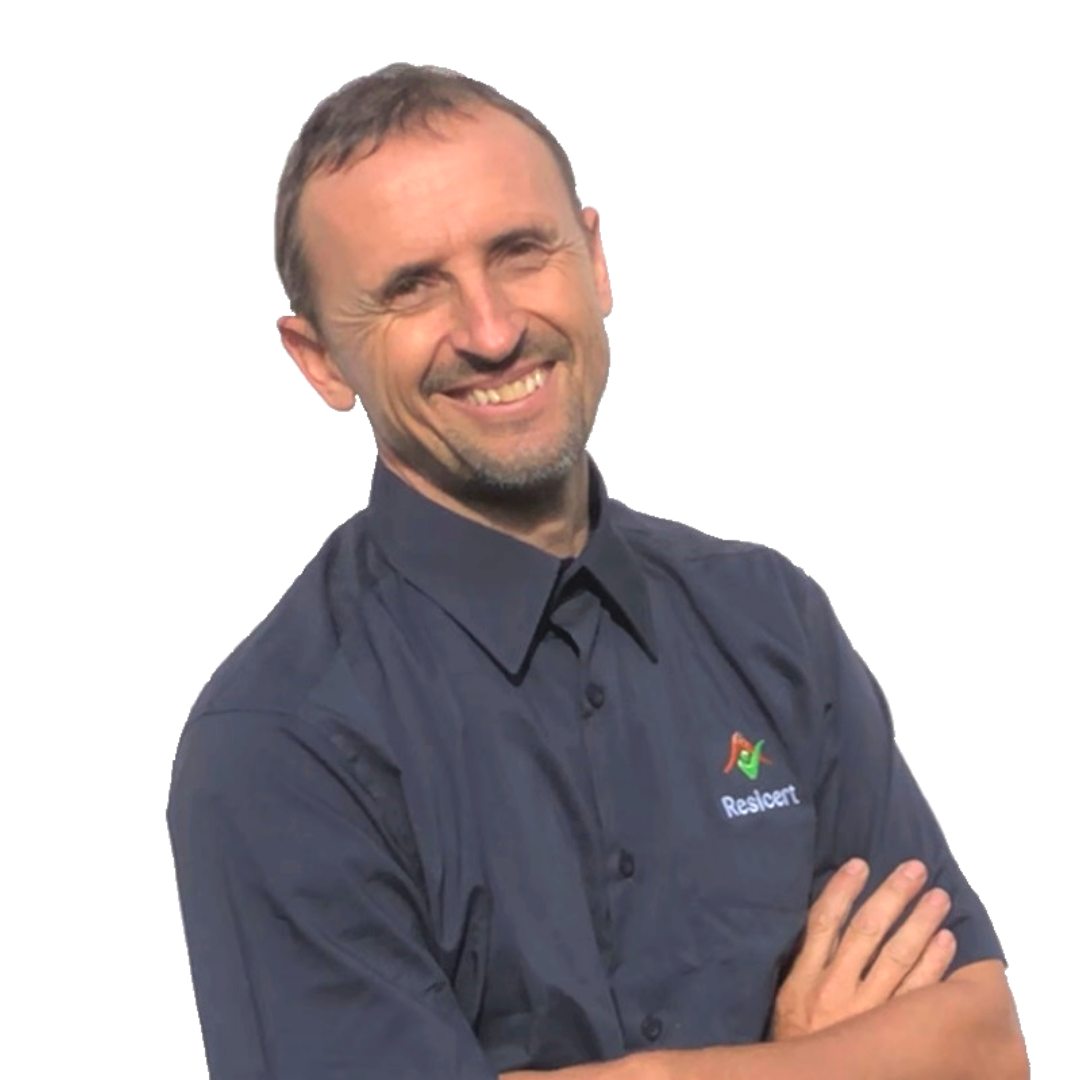 Get in contact with Brian