Building and Pest Inspection in Southwest Victoria – Warrnambool, Portland, Hamilton, Port Fairy, Terang and surrounds.
David Bridgewater spent many years in the electrical construction industry where he was involved with all facets of the power industry. He previously worked as a building inspector for the department of housing within the Victorian government. Now that he is with Resicert, he would like to be able to share his expertise and help home buyers and sellers get the best value for their money. He understands that buying or selling a property is a huge emotional and financial decision and that is why making the inspection process simple for customers is his top priority.
His many years of experience in both the electrical construction industry and building inspection industry provided him the skill he needs to create complete and easy to understand reports that will surely give customers a peace of mind.
When he's not working, David enjoys spending time with his family following their sporting pursuits. He is also involved with Warrnambool Surf Life-Saving Club and South Warrnambool Football Club.
Testimonials
David gave some clear and simple advice as well as outlining his findings.
Anna - VIC
The report seems thorough and David phoned me to give me a rundown of the important points to note immediately after he finished the inspection.
Anna - VIC
David Bridgewater was the inspector I dealt with, he was very prompt and professional. I would definitely recommend David and your company to anyone who requires the services you offer.
Carolyn - VIC
The inspection was done promptly and professionally. All our questions were answered and David kept us informed about everything.
Pauline - VIC
David was great to work with, easy to talk to and took time to help me understand what was needed. Everything a first home buyer would be looking for.
Jade - VIC
The report was very comprehensive and provided feedback in regard to potential pest hazards.
Steven - VIC
Inspector David Bridgewater was very approachable from my initial call and did not shy away from any questions. I found David to be very honest, accommodating and accessible at all times.
Steven - VIC
Professional, thorough, timely and informative. Excellent to communicate with. Honest.
Lauren - VIC
David was prompt in his service and detailed in his research.
Marcus - VIC
I liked that I hit an immediate oral report by phone, and the presentation of the document was really good.
Wendy - VIC
David was very good and personable to deal with, time he took to give me a verbal summary over phone made things very clear, much appreciated!
Bruce - VIC
When we started asking around about good building inspectors in Warrnambool, every single person we spoke to recommended David Bridgewater as the go-to guy! And he most certainly is! David was exceptionally thorough, timely, professional and great to communicate with throughout our entire pre-purchase inspection process. He gave us incredibly detailed and honest feedback on the ins and outs of our property, both over the phone and in the comprehensive written report, which has given us great insight into our new property, moving forward. Above and beyond! I would heartily recommend David's services to anyone needing a thorough and professional pre-purchase inspection in Warrnambool.
Lauren - VIC
David was excellent and l could not fault the service l received from him.
Elaine - VIC
The report was explicit and was the difference between us making a wise decision about the property.
Robert - VIC
David and his team worked closely with me even though I live interstate to make sure everything was done correctly.
Stephen - VIC
Very thorough and detailed report.
Murray - VIC
A very thorough report including photos. detailed any issues, maintenance required and things to keep an eye out for. I also suggested possible courses for action.
Brittany - VIC
I found David to be very helpful and a good communicator. I had some good phone discussions regarding a few issues.
Amy - VIC
I would recommend David for your Inspections very professional great knowledge very detailed inspection report excellent communication It was a pleasure working with him.
Kathryn - VIC
Good, prompt service.
Louis - VIC
Easy to understand the report.
Mary - VIC
Very thorough and explained report to me very well.
Mary - VIC
Very thorough and detailed. The service was friendly and professional.
Gary - VIC
Well presented great detail easy for us to understand a great person to deal with much appreciated.
Brendan - WA
David was great. Made time at short notice and the report was received the following day. Really thorough inspection. Highly recommend David.
Samantha - WA
As per property report, great detail and thorough. I like that it listed suggestions on items to reduce the risk of pests in the future.
Robert - VIC
A very detailed report, spent time with me on the phone explaining it while at the property. Report fast-tracked as per request without compromising detail and quality.
Robert - VIC
Communication was brilliant! Photo's provided were clear and thorough for me to understand all detailed concerns etc.
Scott - VIC
I found David to be fantastic to deal with and he did a very thorough inspection. I have already been passing on his details and highly recommend him. I would definitely use David again.
Tanita - VIC
Well informed verbal and written report with photos and suggestions.
Erin - VIC
This was all done over the phone. David was recommended by Sue at Assets Real Estate and David was professional, prompt and delivered his report when he said he would.
Jo-Anne – VIC
David was very detailed in both his written and verbal feedback regarding the condition of our potential home purchase. The inspection was carried out immediately and he was very easy to communicate with. Overall I would highly recommend David to anyone looking for a comprehensive building inspection.
Joan - VIC
Very professional & prompt service. Thorough report. Excellent communication.
Cristina - VIC
David was attentive to my concerns and followed up on my requests.
Mimie C.
I contacted David Bridgewater to carry out a presale house inspection and he was friendly, professional and rapid in his response. He was easy to contact, replied very quickly to my queries. I would call on his services again in the future if needed. I would recommend him to m future clients.
Ling K.
David was excellent. No issues and happy with what he found.
Suzanne G.
The inspection was thorough, timely and affordable. We first contacted David whilst in another state, with poor phone reception David was able to organise the inspections, keeping us well informed including contacting the seller to organise the time for the inspection. Very professional all round.
Gerard O.
Prompt & friendly service & good, detailed report.
Jennifer C.
David Bridgewater was friendly and keen to take on our inspections. He kept in good communication with me and was helpful in explaining the process. The building/property inspection was highly detailed and I appreciated the good number of photographs. Overall very pleased. One thing that was great was David's willingness to talk to me and answer some questions I had about the inspection report, I really appreciated this support even after the job was done.
Cameron L.
A prompt and detailed report. Inspector was very pleasant, knowledgeable and helpful. Excellent.
Suzanne M.
Grateful to David. He was so friendly, on time and accommodating of our needs. Very professional.
Sherree - VIC
David was great, very friendly and professional. Organised and followed up as he said he would. Highly recommend!
Sherree - VIC
Very helpful. No way would I have picked up some of the issues even with the help of my friend who is a builder. Provided great photos. If I were to buy a property, his inspection would have provided me with a clear picture of the works required.
David - VIC
Previous
Next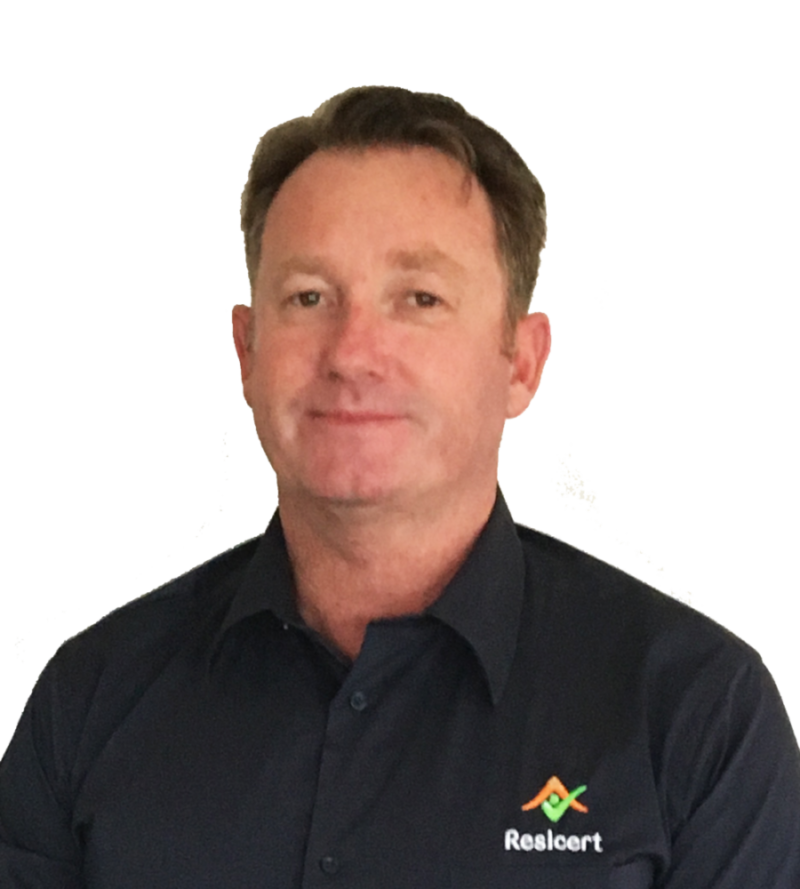 Get in contact with David