Building and Pest Inspection in Sunbury, Glenroy, Roxburgh Park, Greenvale and surrounds.
Jamie O'Meara has been involved at Head Office Level for many years in global sourcing with companies such as The Good Guys and Bunnings in various roles related to Buying (Merchandising) and Store Development.
Working in the Hardware / Building Industry is where Jamie's passion for everything property was realised. His family and friends would say he's a handyman and the place to go to borrow tools and get things done! Whilst setting up a positively geared property portfolio, the passion for DIY renovation and project managing trades came to the forefront. It was during the purchasing stage of this portfolio that the true value of engaging a 'Property Inspector' was discovered and experienced, and ultimately the reason to change careers and become a property inspector. The building reports really helped Jamie understand what couldn't be seen at an open house such as the condition of the subfloor, internal roof space, roofing and drainage, and if asbestos was present or termite workings in concealed areas of the property. The reports also assisted to prioritise a 'To do list' of what could be a DIY project, and where tradies were needed to get the properties rented and generate an income.
For Resicert, Jamie's area covers the Outer North West of Melbourne for locations such as Sunbury, Roxburgh Park, Airport, Somerton, Westmeadows, Bulla, and Greenvale.
According to Jamie, working as a Resicert property inspector in his local community, and empowering his clients with information/facts to assist them during their purchasing decision is extremely rewarding. No property is perfect, but understanding what you are capable of fixing with family and friends, and what trades you may require assists informed decisions to be made that are right for your personal situation and budget. If the property is being considered as a family home or investment, you also need to know if the building is structurally sound to keep your family and tenants safe. Getting out of bed each day and passing on some of his acquired knowledge and life experiences brings a smile to his face!
"I've learned that people will forget what you said and what you did, but people will never forget how you made them feel." Maya Angelou. This quote is a big part of what Jamie stands for in life, and it carries through to his personal life. Nothing is better than going to the MCG with his family to watch an Essendon game. Win, lose or draw it is the way the MCG makes him feel, and sharing it with family and friends makes him an AFL tragic!
Testimonials
Very thorough Explained everything in detail o first home buyer willing to show the client in person what he had found provided helpful tips for ways to improve the home.
Jayne - VIC (Pest)
Great service, speedy turnaround time, and very thorough.
Chris - VIC
Jamie was great! Efficient, knowledgeable, and committed to providing excellent service. Can't thank him enough.
Wendy - VIC
Jamie was fantastic. He was available on short notice, took heaps of photos, spent time with us on the phone explaining his findings, and his report was clear and thorough. I have no hesitation recommending Resicert or Jamie.
Andrew - VIC (Pest)
Jamie was awesome - great communication from the time of booking until the delivery of the report at the end! Jamie gave us a call on a Saturday morning to run through everything with us and went into great detail - and he was so lovely, took his time explaining things and we felt like he really knew was he was talking about! He also made us feel super confident with our first home purchase, that we had bought something excellent which is so exciting! Will definitely recommend Jamie to our mates in future.
Marlee - VIC
Previous
Next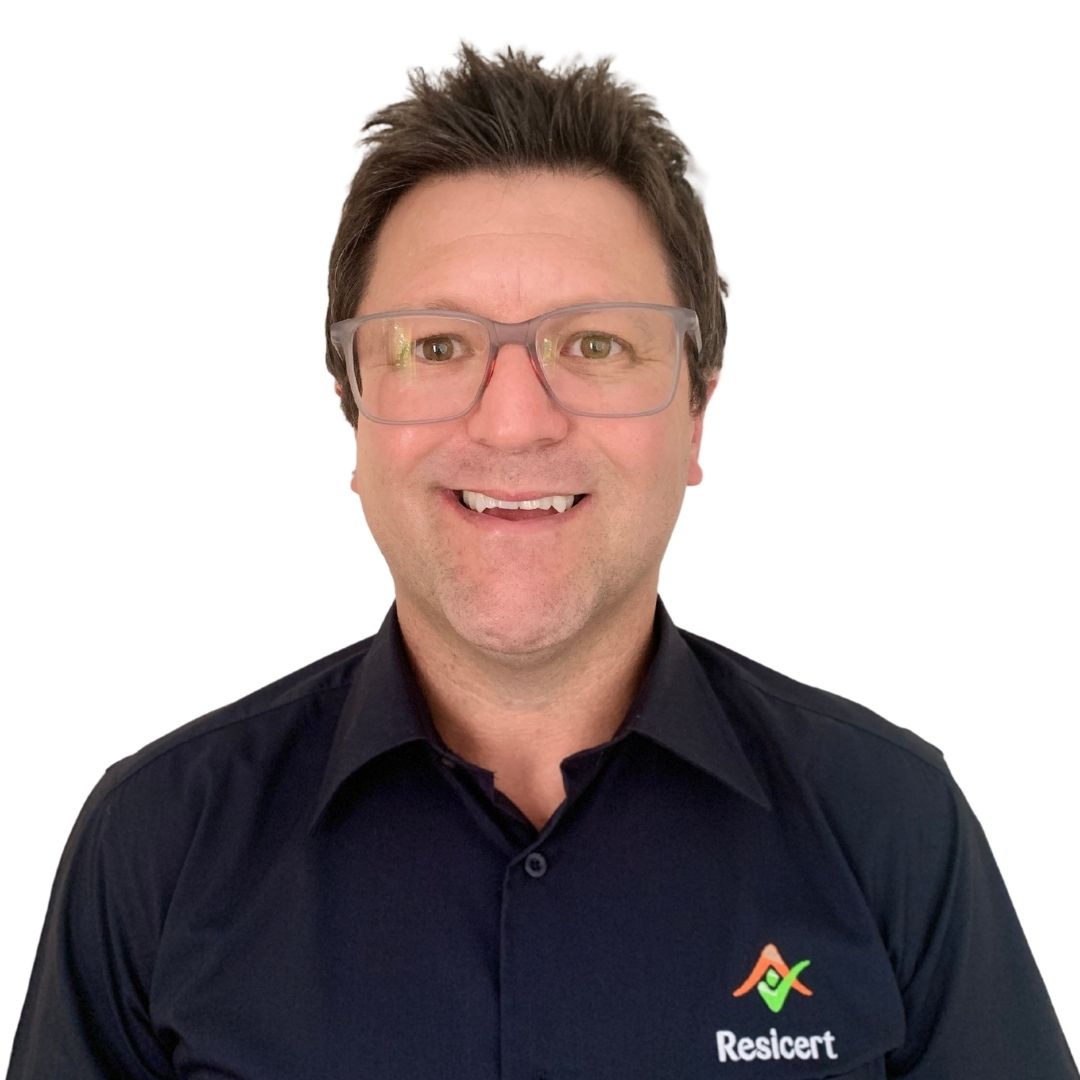 Get in contact with Jamie