Building and Pest Inspection in Caroline Springs, Melton South, Sydenham, Melton and surrounds.
A bit of aeronautical background, I have worked as an Aircraft Maintenance Engineer and airframes and engines have been my interests for many years.
I have tried many things over the years. Starting from Coles, operating 2 Courier franchises, managing my own beverage distribution business, I have done it all. I have gained enormous knowledge and confidence in this journey.
Anything technical interests me. When I built my first home I familiarised myself with the building and construction aspects of the building industry. This interest motivated me to build a  second house. Getting to know the building industry and how it works, I wanted to help people not fall in traps.
In the meantime, I completed my Cert IV in Building and Construction.
I love to keep myself busy. I am an active member of my community and have served in many managing roles.
I compete at various programs. I love sport and am an active member of the Melton Hockey Club. I love cricket too! I love fixing cars and love listening to music with a scotch in my hands.
"I enjoy helping people with quality information regarding the property they are looking to invest in, so they can make an informed decision."
Testimonials
The inspection report was broken down into sections, and easy to understand.
Caitlin - VIC (Pest)
Went into detail about the inspection - what needs were good, and what can be better. Brokedown the inspection into sections, and included pictures to show the inspected areas.
Caitlin - VIC
Quick, professional, and exactly when and where it was promised, hard to do better.
Eric - VIC
Manoj is a professional operator, on time, affordable, and to the point. Inspected the property thoroughly and provided a clear and concise report. I would have no problem recommending Manoj to anyone.
Ray - VIC
The PEST inspection was really done well, checking all the areas where PEST infection can actually happen.
Arun - VIC (Pest)
The building inspection was really done well with a very comprehensive report. The whole of the building was covered.
Arun - VIC
Great working with Manoj. Punctual and prompt in his service and communication throughout the whole process.
Jilfy - VIC (Pest)
It was great engaging with Manoj. Prompt in his service and punctual for the work. He also explained all the details to give me the information I was after.
Jilfy - VIC
Great services by Manoj! Would highly recommend him!
Suruchi - VIC
Fast, accurate, professional, and pleasant to deal with.
Linda - VIC
Excellent service.
Cecilia - VIC (Pest)
A very prompt and concise report. Excellent service.
Cecilia - VIC
It was a good decision to go with Resicert.
Basant - VIC
Highly professional and responsive.
Alwyn - VIC
Manoj was very professional and efficient.
Jo - VIC
Manoj was great!
Kathrine - VIC
Could not have been more impressed! Manoj was extremely helpful and assisted us in completing the building inspection very quickly.
Sue - VIC
Manoj was such a wonderful inspector. He was responsive, communicative, and generous.
Penelope - VIC
I received a thorough report verbally and a hard copy and felt confident in proceeding in purchasing the property.
Irene - VIC
With my initial phone call with Manoj D'Silva, I felt confident that Manoj would provide me a professional and precise inspection. And I was correct! Highly recommended!
Irene - VIC
Manoj was very professional. Talked me through what would be involved with the inspection and gave me a concise summary of the condition of the house. The report was easy to understand and overall he was very helpful.
Zain - VIC
Responsive and approachable.
Shova - VIC
The service provided the outcomes we were looking for.
Daniel - VIC
Very good service and on time very friendly.
Patrick - VIC
Fantastic service, a high-quality report - will book again shortly.
Caitlyn - VIC
Friendly staff, excellent service, fantastic communication, and very quick to finalise the report. Reasonably priced, will definitely recommend them.
Sarah - VIC
Manoj did a wonderful job.
Usman - VIC
Manoj did a great job with our first home final inspection. He gave us information which we never knew is important before taking a new house handover. I liked that Manoj is very accomodating to any ad-hoc request that we had. For example - he couldn't check the roof on the day of the inspection due to bad weather, he provided us with a solution and went back the following day and coordinate with the building manager the date and time which saved us from taking another permission and going to the long procedure. He just made a call, went there, took photos, and sent his report. Excellent job! I would recommend him not only because he does his job right, but I would also refer him because he is accomodating, make things easy for clients, go the extra mile to assist, and very professional.
Mia - VIC
Inspector provided clear information and feedback over the phone and in reports, would've like to be present and ask a further question but due to COVID restrictions not possible.
Jesse - VIC
Simply brilliant. Keep it up and I will recommend him to all my friends.
Ganesh - VIC
Wonderful work from Manoj. Best service and very happy and it is a worthwhile decision to engage with Resicert as Manoj handles all aspects very professionally with utmost quality.
Ganesh - VIC
Very comprehensive and detailed report. Friendly attitude.
Zaher - VIC
Very professional and helpful.
Sandeep - VIC
Manoj was very friendly and professional. He explained all the issues he found and conducted a thorough inspection.
Hiru - VIC
Easy to book an appointment. Prompt reply and date for inspection set.
Marcia - VIC
Easy to book, was booked really quickly, the feedback was thorough! Answered all my questions!
Belinda - VIC
Everything was done in time. Manoj D'Silva was knowledgeable and included all items to prepare my depreciation schedule. I would recommend him to everyone.
Claude - VIC
Manoj was a true professional to deal with. He spent a good time on my property to find defects and the report he presented was quite detailed. I am happy to recommend him and wish him the best in his career.
Lance - VIC
In time. Well done!
Naveen - VIC
First inspection in over 40 years, very good.
Robert - VIC
Previous
Next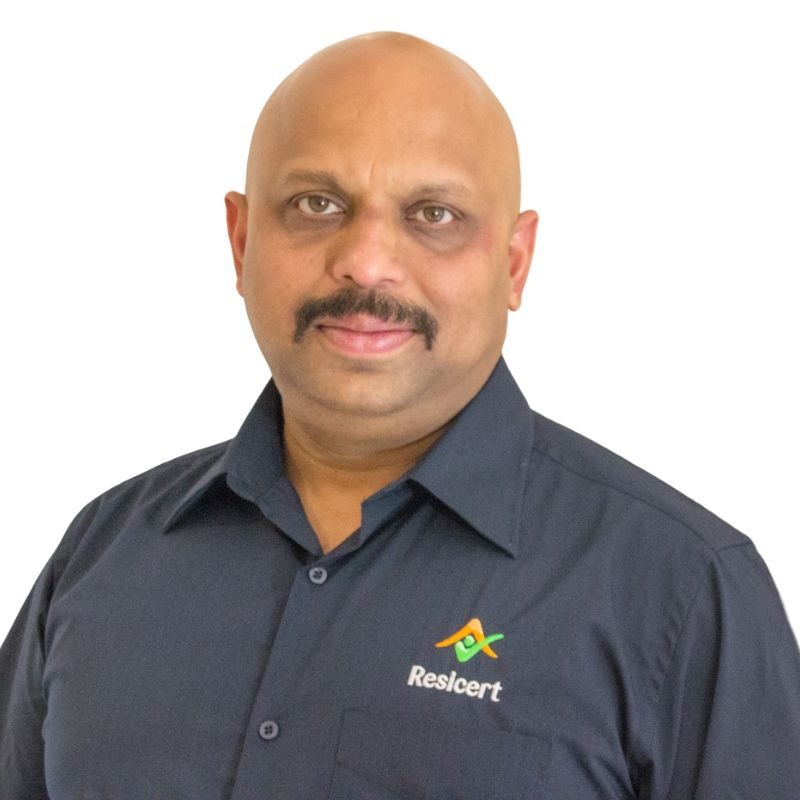 Get in contact with Manoj