Building and Pest Inspection in Melbourne Inner South East - Brighton, Glen Iris, Caulfield North, Malvern East and surrounds.
Simon joined Resicert in 2017 qualifying in all aspects of building and pest inspections. His career prior to Resicert commenced in the UK, from where he set to broaden his horizons; this resulted in extensive travel and extended residence in South Africa and the USA. It was here that he gained insight in the Oil and Gas, Mining & Minerals and Infrastructure industries in design and project management.
It is with the benefit of this experience that Simon understands how important it is to have a structured process orientated approach to the inspection and review of your key assets, ensuring that you receive an accurate assessment to enable you to make informed decisions.
Testimonials
Simon was thorough, communicated well and actioned the inspection in great time.
Liam - VIC
Friendly, prompt, efficient service. Included a detailed report that was easy to read, with exactly the level of information I was seeking. Very satisfied, and Simon was delightful.
Janet - VIC
Punctual, courteous and easy to deal with.
Peng - VIC
Great Service, precise and on time!
Babak - VIC
We found Simon extremely helpful. He enabled us to feel at ease. The report was detailed (with lots of photos) and contained plenty of advice for future prevention and control.
William - VIC
It was an absolute pleasure to deal with Resicert Property Inspections. Simon contacted me immediately and walked me through the entire pre-purchase inspection process. He was extremely helpful/understanding, took the time to explain the inspection and submitted the report within 48 hours. The report was very thorough and easy for a novice to read. Their price was extremely reasonable and would gladly recommend this service to anyone in the future. They definitely took the stress out of purchasing a home.
Noel - VIC
The property was thoroughly checked for any nasties present. Thankfully, none were found. He pointed out future suspect areas and offered solutions. All in all, a job well done!
Arjun - VIC
He was able to juggle appointments to inspect my property earlier than originally planned. He did so according to the brief and then followed up with an immediate phone call to advise of his findings. The report followed later in the week. The whole process was easy and Simon personally is a very easy person to talk to and talked through his findings in layman's terms. Well done Simon.
Jim - VIC
Very comprehensive and practical report.
Jenny - VIC
Simon was great. Found things I would have never thought of looking for. Thank you, Simon!
Amber - VIC
Very good! Your building inspector had a friendly present manner over the phone and expanded in layman's terms how the inspection was to be conducted.
David - VIC
Simon was very professional. I have been getting extensive updates on a daily basis. Excellent work thanks!
Steven - VIC
Amazing service from the first phone call to the end of dealings. Very thorough, great price, fantastic service, all completed within the agreed timeline. I would happily recommend Resicert to anyone requiring a Building Inspection. Thank you Simon for making this process run so smooth.
Kim - VIC
I dealt with a very professional inspector named Simon Mannion. He has great communication skills and left no question unanswered.
Brian - VIC
Simon was extremely thorough and showed me his concerns with the building. He then gave us a report complete with photos explaining what and where they were.
Leanne - VIC
Previous
Next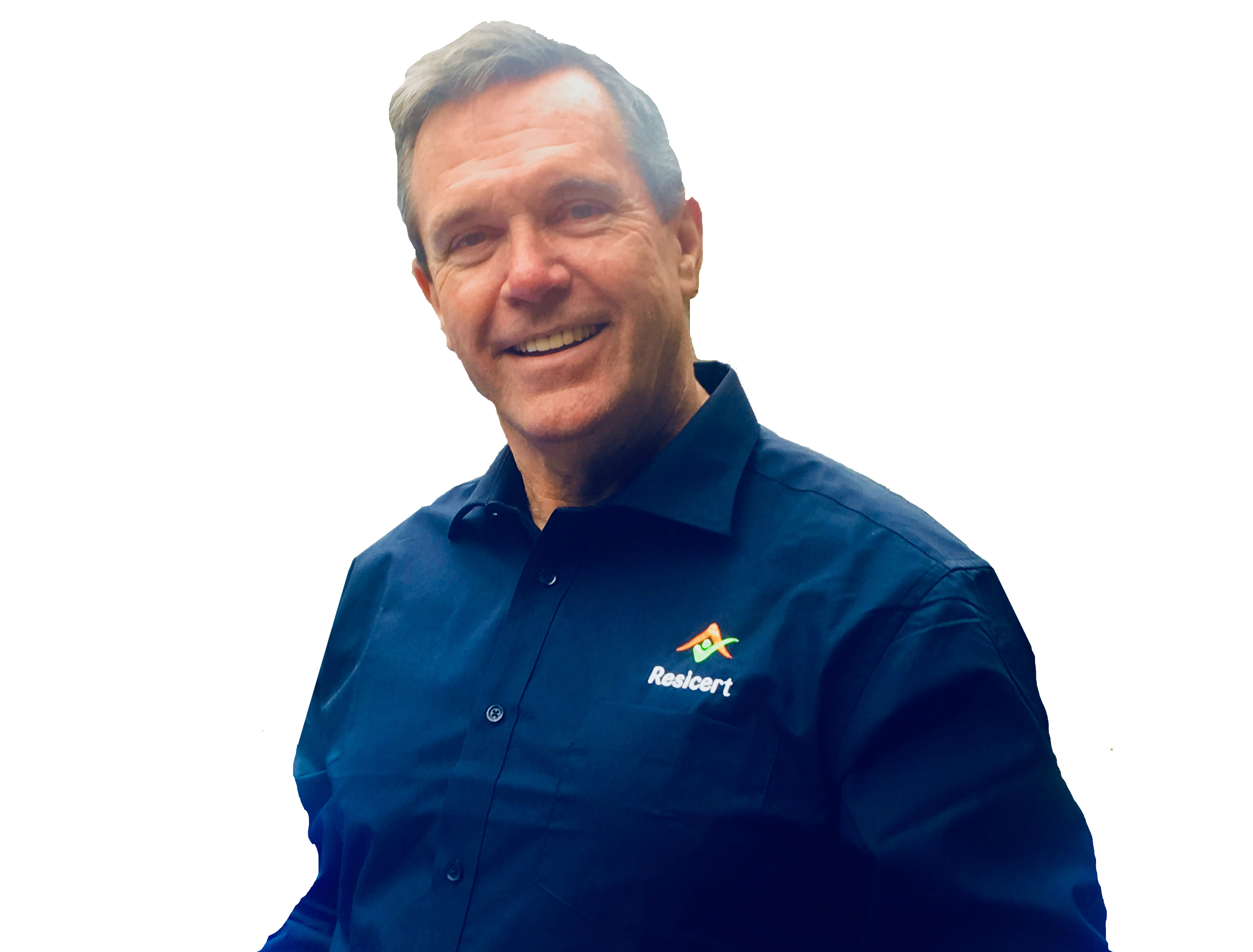 Get in contact with Simon