Building and Pest Inspection in Sunshine Coast - Noosa, Coolum, Peregian, Twin Waters and surrounds.
Passionate,  Well-qualified Building Inspection professional
Wayne is passionate about property and well-qualified, enjoying the challenge of communicating with clients, identifying the condition of a property and working with the stakeholders for the best outcome.
Because trust is critical in the property inspection business, Wayne prides himself in professionalism, being prompt, offering objective advice, and utilising the Resicert report system to deliver information that is in plain English. His goal is to ensure you understand all the issues regarding your property. If needed, Wayne will return to the site to explain trickier points.
While testimonials speak for themselves, Wayne has built a business that has notable repeat business and referrals, accounting for a sizeable percentage of his business.
Prompt and objective Inspection reports
His feedback after hundreds of inspections remains 9.3 out of 10.
Making one of the most important decisions of your life is something Wayne understands and he has no hesitation in standing by Resicert's 100% money back satisfaction guarantee.
Wayne Steer is fully licensed and insured:
– QBCC License No. 1317390
– Builder – #1310146
– Pool Safety Inspection – #101780
– Registered Professional Engineer QLD – #5537
I now enjoy a more relaxed work / lifestyle balance allowing me to spend more time at home with my family or wherever there is good surf, a golf course or trendy cafe overlooking the ocean. This is life at Resicert and I am proud of the business I have, serving the northern Sunshine Coast community.
Testimonials
Wayne did a great job.
Greg Smith
Very professional and thorough.
Katerina O.
Prompt, professional, and friendly service. Informative and thorough. I would definitely use this service again.
Fiona Smith
Wayne's a great guy! He's hard working, very honest and straightforward. He explained everything in a way that is easy to understand. He also provided great suggestions and quick feedback.
Mirjam Kunnberg
Wayne was great. His inspection was very thorough. Impressed with the service.
Katerina O'Rourke
Rang day 1, inspection day 2, report end of day 2. Exceptional turn around given the call day 1 & completion the next day. Wayne was polite, assisting & very thorough with the explanation of the initial verbal advice on the Property & the final report to follow.
John Fredericks
Wayne was great, thorough and very approachable. Would highly recommend to everyone!
Stuart Watt
Amazing service, pleasure to deal with.
Margaret Brookes
Wayne was personable and professional.
Mary Lloyd
I'm very happy with Wayne's inspection.
Fiona Azevedo
Expert, honest inspection and feedback. Great solid report covering all the checkpoints we needed to know. Totally recommended.
Robert Costa
Wayne is very friendly and helpful.
Gordon McGough
I have used Resicert more than once as they are always thorough and detailed, which allows peace of mind.
Chenara Evans
Fantastic service - I was interstate for work & Wayne called me straight after for a detailed feedback on his inspection.
Sam Krushka
I'm quite a pedant but Wayne exceeded my expectations. He's a gem!
Tony McCormick
Very happy with the service, report and experience. Wayne was extremely knowledgeable and helpful. I felt he had our best interests at heart. Report was detailed and thorough.
Danielle Kenny
Meet Wayne onsite. He was very thorough and detailed with the inspection and reporting.
Alain Gillingham
Wayne was professional, timely and provided excellent customer service and feedback.
Zane Jesberg - QLD
Wayne was very prompt, thorough and great to deal with!
Charles Bryceland - QLD
Excellent professional services and Wayne Steer did a very good report. Loved all the photos in the report which made it clear and easy to understand. Very good and quick response to our requests and issue of the completed report in our short timeline. I would absolutely recommend Wayne Steer to others.
Leon Dimmack
Service was great. Wayne took time to show me defects and advice about rectification.
Megan Jericho - QLD
I found the service to be of a high standard. Answered my concerns promptly. I would highly recommend Wayne to all prospective clients!
Linda Ellis
Wayne was totally thorough in his inspection and went out of his way to find a resolution to an issue with roof leaks. In all a great service, happy to recommend!
Steve McGilchrist - QLD
We live 3 hours away from the property we wish to purchase, so it was a great relief to talk to Wayne personally. He was very professional, arranged the inspections for the next day with our Agent and provided comprehensive reports. My husband may call him with a couple of queries. The whole experience was a BREEZE!!!
Cheryl Neilsen - QLD
Wayne Steer is a very thorough and personable inspector. Very happy with his service.
Diane Kolomeitz - QLD
Wayne was super thorough which was exactly what we wanted. He explained everything in detail and showed us all the problem areas.
Noleen Brown - QLD
Very thorough service and excellent advice, thanks Wayne!
Jane Fraser - QLD
Such a thorough report including photos was fantastic. Wayne explained everything in terms we understood and gave great advise for future maintenance. The real estate agent made the comment that she hadn't seen an inspection so thorough. The best she has seen - now that's the best reference you can get as they have seen a lot.
Danella Smyth - QLD
Wayne Steer was very helpful during the whole inspection process. I would recommend him to anyone requiring this service.
Bruce Lioyd - QLD
Previous
Next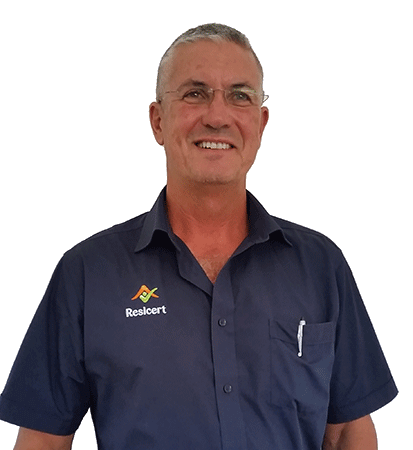 Get in contact with Wayne