Building and Pest Inspection in Sunshine Coast - Noosa, Coolum, Peregian, Twin Waters and surrounds.
Passionate,  Well-qualified Building Inspection professional
Wayne is passionate about property and well-qualified, enjoying the challenge of communicating with clients, identifying the condition of a property and working with the stakeholders for the best outcome.
Because trust is critical in the property inspection business, Wayne prides himself in professionalism, being prompt, offering objective advice, and utilising the Resicert report system to deliver information that is in plain English. His goal is to ensure you understand all the issues regarding your property. If needed, Wayne will return to the site to explain trickier points.
While testimonials speak for themselves, Wayne has built a business that has notable repeat business and referrals, accounting for a sizeable percentage of his business.
Prompt and objective Inspection reports
His feedback after hundreds of inspections remains 9.3 out of 10.
Making one of the most important decisions of your life is something Wayne understands and he has no hesitation in standing by Resicert's 100% money back satisfaction guarantee.
Wayne Steer is fully licensed and insured:
– QBCC License No. 1317390
– Builder – #1310146
– Pool Safety Inspection – #101780
– Registered Professional Engineer QLD – #5537
I now enjoy a more relaxed work / lifestyle balance allowing me to spend more time at home with my family or wherever there is good surf, a golf course or trendy cafe overlooking the ocean. This is life at Resicert and I am proud of the business I have, serving the northern Sunshine Coast community.
Testimonials
Wayne was friendly and relatable and took the time to explain things and answer any questions. The report was well set out and easy to understand.
Cameron - QLD
I called Wanye only 1 business day before my building and pest inspection due date. And Wayne was able to shuffle things around to slot me in the next day. The building report was more detailed than I expected and showed items I wouldn't have even checked. Wayne called me once he had finished the inspection to tell me what issues he had found. I really appreciated that.
Zac - QLD
Great, professional service with a very concise and comprehensive report.
Bob - QLD
Good report and very happy with the inspector. Good communication and customer service.
Pauline - QLD
Thorough feedback and pictures.
Victoria - QLD
A thorough report with sensible commentary.
Paul - QLD
The speed at which the final report was put together was amazing and with such s lot of detail!
Laura - QLD
Wayne was extremely thorough in all aspects of the inspection.
Laura - QLD
Approachable and professional.
Marianne - QLD
Comprehensive!
Allan - QLD
Outstanding and detailed report.
Allan - QLD
Wayne provided very clear and concise feedback as to property standards. His approach to touch base prior to, immediately after the inspection and to respond to a query was fantastic and very responsive. I can't speak highly enough of his professionalism.
Peter - QLD
No real issues but covered off all of the possibilities.
Maurice - QLD
Very thorough and took the time to explain issues and answer questions.
Maurice - QLD
Wayne was responsive, attentive, and personable.
Peter - QLD
Good advice on what I should do once I move in to ensure to minimise any future problems from arising.
Jessica - QLD
On-time, even early for inspection. Efficient but extremely thorough. On completion had a conversation to discuss findings. The explanation was clear and easy to understand and questions were answered in detail with some great advice on how to go about improving the property with suggestions to make improvements viable. This was much appreciated and in my opinion went beyond my expectations and requirements of a building and pest inspection. Well worth the money.
Jessica - QLD
Organised & on time as promised. Well covered report with all details noted that required attention.
Nat - QLD
Satisfied with the overall inspection.
Alex - QLD
Very professional, friendly service.
Nigel - QLD
Great job very thorough.
Shelley - QLD
No current pest activity found. However, Wayne identified a number of measures I could take to minimise risk.
Michael - QLD
Wayne was prompt, thorough, and professional. He accessed all parts of the property and identified no major issues but many areas where preventative maintenance could be applied.
Michael - QLD
Very happy with Wayne's professionalism. The report was specific and understandable and as such the developer agreed to rectify all identified problems conditional to settlement. Win-win for me!
Pam - QLD
Excellent service excellent product very good service very well detailed.
Stephen - QLD
Wayne was very professional and competent. He explained things well. He was thorough in his inspection, and we found his report easy to read.
Sue - QLD
Wayne was professional and easy to work within scheduling time and responsive to a couple of specific questions I had regarding the property. The inspection was thorough and the report clear and comprehensive.
Jane - QLD
Terrific service. Thank you, Wayne.
Ron - QLD
Polite and clearly explained issues, punctual.
Jane - QLD
On-time very thorough and report sent to us that day.
Kate - QLD
Explained everything that came up and was very thorough.
Kate - QLD
Very prompt response, personal approach, easy to get contact with.
Jo - QLD
Very efficient, prompt, clear communication and well-written report.
Jo - QLD
Wayne was onsite early and did a comprehensive job.
Keith - QLD
Wayne was very thorough and professional, everything I was hoping for.
Rod - QLD
Includes advice on future maintenance to ensure it stays pest-free.
Kym - QLD
Through and very prompt, with a verbal update prior to the written report.
Kym - QLD
Wayne was great, he was there on the job when I arrived and was energetically working across the inside and outside of the house with a high level of commitment and professionalism. He gave a thorough verbal report at the time on the premises and gave me a written report before the end of the day which included a written description of each area of the house but also detailed photographs.
Christine - QLD
Professional and thorough on every level. He picked up problems that previous people didn't.
Toni - QLD
Thorough and reports came back very quickly.
Asheigh - QLD
Very prompt.
Graham - QLD
Quick response to inspection, feedback, and report. Very thorough with inspection and report.
John - QLD
Wayne is helpful, balanced, accommodating and takes the time to explain. We value his expertise and integrity.
David - QLD
Very satisfied with the report, it was thorough, easy to understand & promptly provided.
Craig - QLD
Quick and thorough.
Robert - QLD
Great stuff! Thanks, Wayne!
Joe - QLD
This is the second building and pest inspection that Wayne has done for us. He is reliable, punctual and thorough. He usually arrives a bit early and gets straight to work checking, going on and in the roof where possible, measuring, looking at fencing, garden, slabs, etc. He communicates very well, answers any questions and knows so much about buildings. Great job thanx Wayne.
Tashi - QLD
Excellent service, very prompt, good detail, easy to read report, clear photos.
Debbie - QLD
Wayne was very prompt and professional in answering any questions. The report was detailed and everything explained clearly. I would happily recommend Wayne to anyone looking for these services.
Michael - QLD
Efficient and thorough.
Maree - QLD
Not only did we get the written report but was called and asked if we had had any questions.
Lloyd - QLD
Prompt and knowledgeable.
Bruce - QLD
Wayne was amazing. Fitted around with us as our settlement was delayed. He was in contact with me every day and then on the day he was very thorough. Will definitely us him again.
Luke - QLD
Open communications between inspector and customer.
Greg - QLD
This is the 2nd time we have used Wayne. His reports are extensive, easy to read with clear photos and professionally done. Very happy with his inspections.
Paul – QLD
Wayne again was extremely thorough and explained everything very well in his report.
Toni - QLD
Wayne was very professional and thorough in his inspection of the property and we would definitely use him again. The report was very informative we were very happy with everything that he did.
Toni - QLD
A thorough report that outlined the limitations of the inspection but raised appropriate concerns and actions to undertake to manage the pest control to the property.
Brian - QLD
I believe this was a thorough and comprehensive report and well worth the investment.
Brian - QLD
Wayne is very knowledgeable and experienced. He found problems that there's no way I would have spotted myself. Helpful, approachable, with a friendly manner, Wayne is great to work with.
Blair and Nicole - QLD
Wayne did a very thorough building and pest inspection for the possible purchase of my new home. He was clear, helpful and answered any questions. He had good skills in carefully observing every factor needed. We were very satisfied with the detailed nature of the B and P and of the comments re the house.
Tashi - QLD
Wayne did a great job.
Greg - QLD
Very professional and thorough.
Katerina - QLD
Prompt, professional, and friendly service. Informative and thorough. I would definitely use this service again.
Fiona - QLD
Wayne's a great guy! He's hard working, very honest and straightforward. He explained everything in a way that is easy to understand. He also provided great suggestions and quick feedback.
Mirjam - QLD
Wayne was great. His inspection was very thorough. Impressed with the service.
Katerina - QLD
Rang day 1, inspection day 2, report end of day 2. Exceptional turn around given the call day 1 & completion the next day. Wayne was polite, assisting & very thorough with the explanation of the initial verbal advice on the Property & the final report to follow.
John - QLD
Wayne was great, thorough and very approachable. Would highly recommend to everyone!
Stuart - QLD
Amazing service, pleasure to deal with.
Margaret - QLD
Wayne was personable and professional.
Mary - QLD
I'm very happy with Wayne's inspection.
Fiona - QLD
Expert, honest inspection and feedback. Great solid report covering all the checkpoints we needed to know. Totally recommended.
Robert - QLD
Wayne is very friendly and helpful.
Gordon - QLD
I have used Resicert more than once as they are always thorough and detailed, which allows peace of mind.
Chenara - QLD
Fantastic service - I was interstate for work & Wayne called me straight after for a detailed feedback on his inspection.
Sam - QLD
I'm quite a pedant but Wayne exceeded my expectations. He's a gem!
Tony - QLD
Very happy with the service, report and experience. Wayne was extremely knowledgeable and helpful. I felt he had our best interests at heart. Report was detailed and thorough.
Danielle - QLD
Meet Wayne onsite. He was very thorough and detailed with the inspection and reporting.
Alain - QLD
Wayne was professional, timely and provided excellent customer service and feedback.
Zane - QLD
Wayne was very prompt, thorough and great to deal with!
Charles - QLD
Excellent professional services and Wayne Steer did a very good report. Loved all the photos in the report which made it clear and easy to understand. Very good and quick response to our requests and issue of the completed report in our short timeline. I would absolutely recommend Wayne Steer to others.
Leon - QLD
Service was great. Wayne took time to show me defects and advice about rectification.
Megan - QLD
I found the service to be of a high standard. Answered my concerns promptly. I would highly recommend Wayne to all prospective clients!
Linda - QLD
Wayne was totally thorough in his inspection and went out of his way to find a resolution to an issue with roof leaks. In all a great service, happy to recommend!
Steve - QLD
We live 3 hours away from the property we wish to purchase, so it was a great relief to talk to Wayne personally. He was very professional, arranged the inspections for the next day with our Agent and provided comprehensive reports. My husband may call him with a couple of queries. The whole experience was a BREEZE!!!
Cheryl - QLD
Wayne Steer is a very thorough and personable inspector. Very happy with his service.
Diane - QLD
Wayne was super thorough which was exactly what we wanted. He explained everything in detail and showed us all the problem areas.
Noleen - QLD
Very thorough service and excellent advice, thanks Wayne!
Jane - QLD
Such a thorough report including photos was fantastic. Wayne explained everything in terms we understood and gave great advise for future maintenance. The real estate agent made the comment that she hadn't seen an inspection so thorough. The best she has seen - now that's the best reference you can get as they have seen a lot.
Danella - QLD
Great, professional service with a very concise and comprehensive report.
Bob - QLD
Previous
Next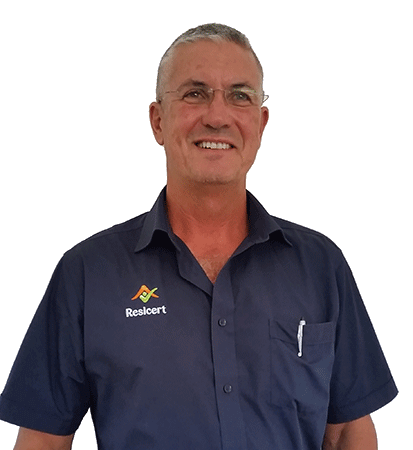 Get in contact with Wayne