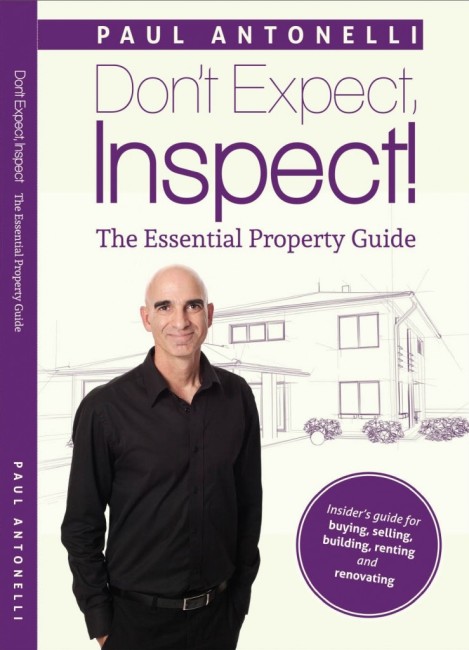 Don't Expect, Inspect!
Get the best results possible from your property experience.
Get insider's advice on how to increase your returns, save money and avoid the common pitfalls.
Whether you're buying, selling, building, renovating or investing, Don't expect, inspect! has valuable tips, essential knowledge and useful checklists for you. Get the data you need to be able to size up a home properly and not have to make guesses or rely on information you don't know is true.
The book is available now to purchase as a hard copy or digitally!