Building and Pest Inspection in Brisbane Outer South East - Ormeau, Crestmead, Shailer Park, Slacks Creek and surrounds.
As a licensed property, timber pest and pool safety inspector, Aaron provides the best quality inspections available , communicating to parties professionally and fast. Taking pride in his work, his inspections are 100% backed by Resicert's money back guarantee, something not many can offer.
Attention to detail is a quality needed in Queenland's best inspectors and proof of this can often be found in their hobbies and background. Aaron is no exception, having flown light aircraft, skydived and made a name for himself managing infrastructure, people and projects in the technology and manufacturing industry.
But, his family roots are in the building industry and the property market called, so he attained all his accreditations. Aaron is now a popular figure in Brisbane's outer south east, rapidly gaining a reputation with some of the area's best agents and mortgage brokers.
When he's not busy doing inspections, he spends quality (and fun) time with his wife and two boys. A love of cooking keeps the family guessing what is next on the menu, now that dad has more time to experiment new and interesting foods.
Aaron Tolhopf is fully licensed and insured (QBCC License No. 1317390)
Resicert allows me to spend more time with my family. When I am at work I meet amazing and interesting people, with the privilege of being invited into peoples' homes to experience all kinds of interesting building styles and techniques, old and new.
Testimonials
Aaron was very brilliant! He did an amazing job and his attention to detail was fantastic! If you want a hard-working, honest and reliable man, Aaron is your guy.
Leanne Manthey
Aaron was early to the job I had a chat before he started. The building and pest was 2 hours and he showed me relevant problems on site. The report was very comprehensive and the photos on all the small and large problems are very helpful to make up my mind!
Greg
Aaron was great and very thorough throughout the whole inspection. As the home buyer I had lots of questions for him and he was very helpful & happy to answer.
Nigel Paxton
Aaron carried out his job with the greatest professionalism and the report was emailed to us promptly. He listed in detail any issues and was able to explain to us if needed.
Melissa Pincham
Once again, we have used Resicert and once again they have not failed to impress. Aaron is fantastic and he managed to squeeze my appointment in at last minute notice for the following day. He always has a great attitude and is always very friendly and polite. The reports are extremely detailed and give great recommendations. They are thinking about the customer at all times along with other interested parties (real estate/sellers) to ensure they are comfortable during his inspection and has great manners too.
Rachael Crowden
Aaron provided a very thorough inspection report, and am happy that I chose to go with Resicert for our inspection.
Holly Heathcote
Excellent service provided by Aaron, a thoroughly professional investigation with a quick phone or onsite appraisal, followed by a detailed written report with recommendations. Very happy.
Paul Child
Aaron was very thorough with his inspection and found a lot of things we would never have thought to check.
Andrew Charlton
Aaron did an amazing job, would recommend to anyone!
Ladeen Hughes
We found Aaron to be extremely professional and helpful and brilliant to work with. Would highly recommend his services.
Trevor & Joanne Schodde Schodde
Aaron was fabulous. He answered all my questions and responded quickly when I had other questions after the report was sent. Very professional.
Heather
Aaron was quite helpful and thorough and explained things in good detail as well as explaining possible alternatives.
Les Hancock
Previous
Next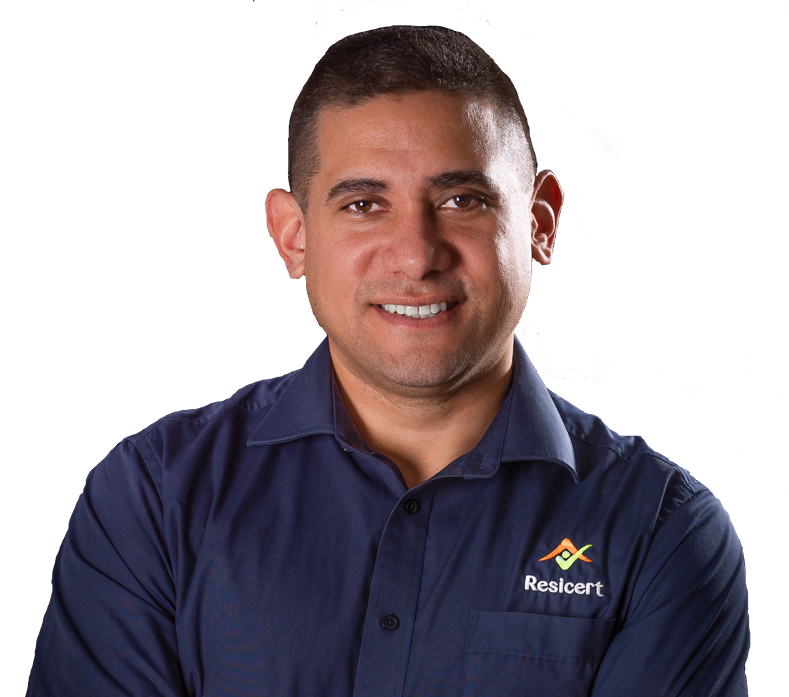 Get in contact with Aaron