Building and Pest Inspection in Wollongong, Woonona, Albion Park, Figtree and surrounds.
Gavin Borg is a professional Building and Pest Inspector at Resicert. He has a decade of successful management experience and a total of 15 years in retail franchising. His experience in managing his own retail franchise has allowed him to work efficiently in a fast-paced environment while providing high-quality service and excellent customer service.
Gavin is dedicated to providing timely and thorough building inspections. He is highly skilled in conducting all kinds of inspections that Resicert provides. With his top-notch customer service skills, he has the ability to quickly identify client needs and explain reports in a way that is easy to understand.
He is passionate about giving back to his local community and is an active volunteer President of his children's Rugby League Club. In his spare time, he coaches young children in Representative OzTag. Gavin greatly enjoys playing OzTag, Squash, and loves spending time with friends and family.
As I am beginning my Resicert career I was drawn to purchase my franchise in order to work closer to home with the opportunity to spend more time with my young family. I was impressed by Resicert's systems, support & training to help me take the next step in my career.
Testimonials
This was a very thorough inspection, the best we have ever had done, and we have had quite a few.
Susan - NSW
Gavin was quick to attend the property and provided a detailed description of what he was reporting on. He even gave me a phone call to verbally describe any immediate concerns and suggestions moving forward.
Kira - NSW
Was thorough and detailed giving me peace of mind that the property was in good condition and free from pests.
Michael - NSW (Pest)
Service was prompt & very thorough, very happy to recommend this company.
Michael - NSW
Happy with the inspection.
Giulia - NSW
Very Happy with Gavin, great service.
Giulia - NSW
Perfect from the first call till the very end highly recommend.
Kattra - NSW
Awesome service!
Mukesh - NSW
Thorough professional and timely service.
Mukesh - NSW
Very quick to do the inspection and provide verbal feedback. Written reports were easy to understand and very clear.
Emily - NSW
Fast service, very clear explanation of both reports. Friendly service.
Emily - NSW
Very thorough, provided photos and detailed reports, as well as calling to provide feedback. Thank you, Gavin!
Lisa - NSW
Gavin was extremely thorough with our building and pest inspection, providing detailed repairs including coloured photos, as well as calling to communicate issues with us. I will definitely be using Resicert again, and recommend them to others!
Lisa - NSW
Very easy to deal with, made a very quick appointment. Got a reply that day with a full rundown of the report.
Melinda - NSW
Previous
Next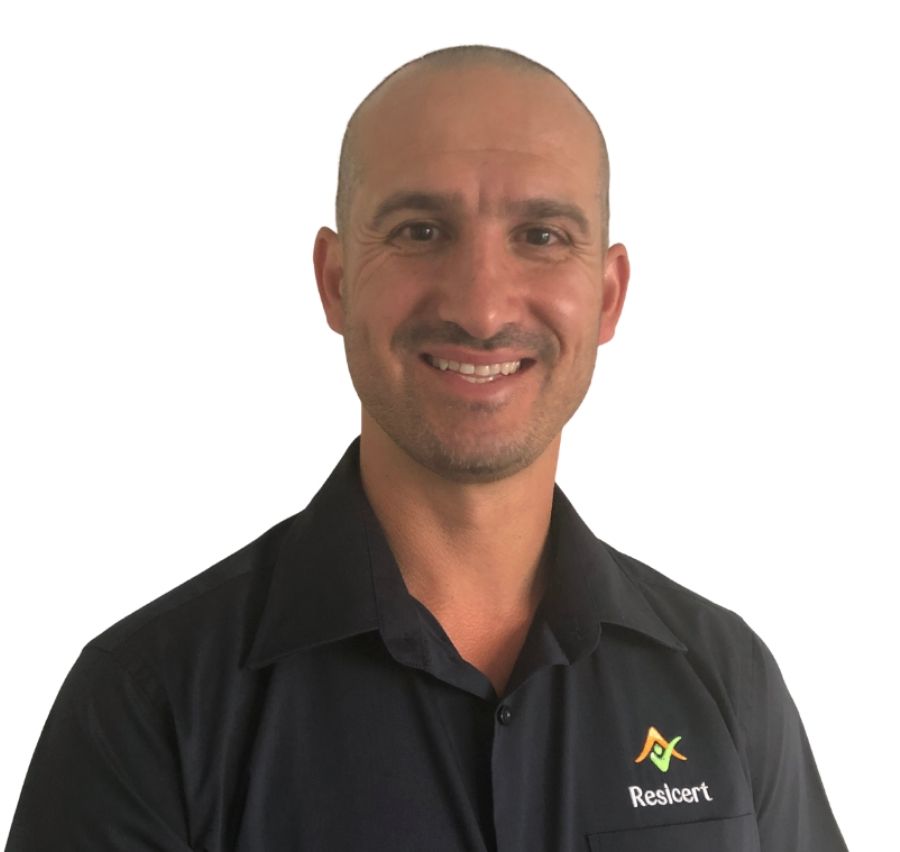 Get in contact with Gavin