Building and Pest Inspection in Sydney, Outer West & South West - Drummoyne, Five Dock, Stanmore, Liverpool and surrounds.
Jordan has provided quality building inspections in Sydney's outer west and southwest for over six years and has built a reputation of being professional and detailed in his reporting.
With every inspection backed by the Resicert 100% money back guarantee, his customers agree that Jordan not only knows property, but delivers exceptional customer service and follow through. Your understanding of your property is key to his success, supported by the Resicert reporting system, making all issues easy to understand.
With a Bachelor of Commerce completed at Macquarie University and a family background in the food service industry for over 80 years, entrepreneurship, marketing and business administration is definitely in his blood.
When not working for Resicert, Jordan enjoys playing and watching soccer and following his beloved Juventus in Italy's Series A. He is passionate about Italian cars and loves spending time with his family and friends.
In over six years, I have established strong relationships within the property industry due to my commitment to excellence and the highest possible standards of building, pest and pool inspections.
Testimonials
Very professional.
Palmerino - NSW
Great service! Everything was done with no stress to myself and this company took care of everything which I was really impressed with.
Mereana - NSW
The service provided was great! They were able to fit me in with an inspection at such short notice in the middle of the Christmas season. I was very impressed as they sorted everything, I just had to give the real estate details and they were onto it really quick. Made the inspections of being one less thing I could I worry about.
Mereana - NSW
Jordan was fantastic! Thorough inspection and explained everything to us which gave us confidence in our purchase.
Emily - NSW
Great service, professional, quick & efficient.
Vanessa - NSW
Jordan was very responsive, replying to my messages on Sunday. He was very quick and the report was great. Put our minds at ease. Thanks, Jordan.
Dean - NSW
Both reports were comprehensive and didn't leave me doubtful of what needed to be done to address issues.
Noelle - NSW
A very thorough report and useful for pinpointing very pertinent issues relating to all aspects of safety and workmanship as well.
Noelle - NSW
Jordan came out to the site to inspect the house I am building. I did a run-through myself but I am glad that Jordan came and had a look with his team. He was able to look and pick out things that I had no idea about at all. Awesome job and fast efficient and he was in contact every step of the way. Highly recommended.
Neel - NSW
Jordan Attard was very professional and provided good customer service.
Sheree - NSW
Extremely professional services. Approachable and pragmatic conversation with Jordan over the phone concerning the findings. Very helpful!
Peter - NSW
Jordan was very knowledgable. Fast reliable service and very professional and patient.
Joe - NSW
Good communication before and after and a thorough report.
Giles - NSW
Very detailed.
Viviane - NSW
Great service!
Viviane - NSW
Jordan was very professional and prompt. He fit us in for an inspection with a day notice. We would definitely recommend Jordan. Thank You!
Sahien - NSW
Jordan was very very helpful. The report was quite detailed.
Jack - NSW
I highly recommend Resicert. Jordan was fantastic in providing us with a very thorough report on a house we were interested in. I felt at ease knowing I could rely on Jordan's findings on the property and I didn't hesitate in going forth with purchasing the property. Jordan was so great to deal with – my emails were answered to promptly and the property inspection was booked in straight away in time for us to put through an offer for the house. The report is perfectly presented and laid out in a way that it is easily understood with lots of photos and written descriptions. My husband was just as impressed as I was going through the report and noting down all of Jordan's positives and recommendations. Trust in Resicert and you won't regret it. Very good to deal with!
A. M. - NSW
Jordan was great! I was on site while he conducted the inspection and answered all my questions thoroughly as well as emailing through the report promptly. I highly recommend Resicert's services. Thanks again Jordan!
Laura - NSW
Jordan did a great job of highlighting the key items to be aware of in the report.
Justine - NSW
Jordan did a great job of highlighting the key items to be aware of in the report and gave some great advice as to the measures to take to rectify the issue.
Justine - NSW (Pest)
Very good to deal with!
Karin - NSW
100% satisfied! Even the real estate agent commented on this building inspection being the most thorough she had ever attended! The report was extremely detailed. Cannot fault any aspect of the service given.
Nathan - NSW
Jordan did a wonderful job on that day. We are very happy the way he carried out his work.
Samiullah - NSW
Cannot fault Jordan at all on any single aspect of his work. Everything was done on time and the final report was exactly what we needed. Could not be happier and will recommend Resicert to anyone!
Nathan - NSW
Jordan's report was thorough and he was happy to explain the more technical aspects to a non-technical person like myself in a way that was clear and easily understood.
Gurmeet - NSW
Jordan was super easy to deal with and very professional. He went above and beyond to provide us with a thorough inspection and report. The report was comprehensive in all respects and gave us a clear picture of the property we were interested in. I can't recommend him highly enough.
Jenny - NSW
Jordan was prompt and professional, the report provided was detailed and Jordan took the time to talk about questions that arose from the report.
Chris - NSW
Previous
Next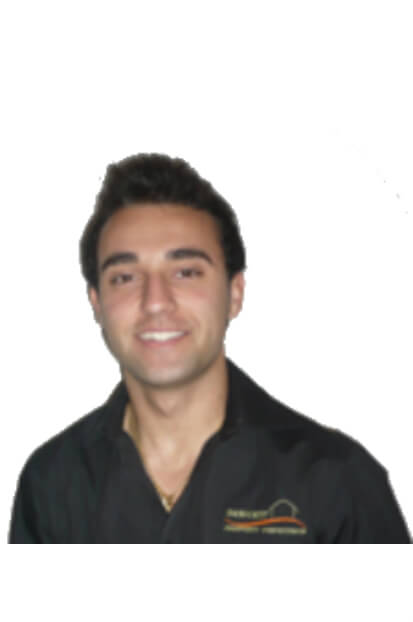 Get in contact with Jordan