Building and Pest Inspection in Perth Fremantle - Beeliar, Hilton, Bibra Lake, Coogee and surrounds.
With over 20 years of experience in the building game working mainly as a commercial ceiling fixer, Justin has a keen eye for knowing when something is not right in a home. Working from plans and fully involved in the building process, he enjoyed running a crew to get the job done. Overseeing a broad range of skills has placed him to properly review critical aspects of your property so that you can make an informed decision.
With Resicert, his prior experience and building inspection certification has been pivotal in his confidence in offering a 100 percent money back guarantee. Sure, there is insurance and he is fully qualified, but satisfaction is more than technical compliance.
When he's not busy performing thorough inspections, he enjoys  AFL and is very passionate about it. He was even a great player back in the day. Just ask his daughter! She wasn't born back then but he tells her every day!
Working at Resicert has given me the opportunity to spend more time with my daughter.
Testimonials
Professional, detailed report, and quickly answered questions after the inspection.
Siyu - WA
Excellent service.
Tony - WA
Easy to organise and deal with.
Tony - WA
Covered everything required.
Amy - WA
Great report and follow up a phone call with recommendations to address concerns.
Amy - WA
Great report.
Emilien - WA
Good report and quick reply.
Federico - WA
I was really pleased that it was as detailed as promised. Every nook was inspected and reported. We feel confident to proceed with our purchase of the inspected property thanks to your inspector.
Tori - WA
Justin was always prompt to reply and keep me in the loop about the process. The reports were extremely thorough and made me feel at ease about the home we just purchased. Great service and experience overall!
Alyssa - VIC
Again, thoroughly impressed with the service and also how quickly the service was arranged and delivered.
Juhane - WA
I was impressed by how detailed the report was and liked that it contained photos.
Juhane - WA
Great experience, was able to do an inspection quickly and a thorough report produced the same day.
Jose - WA
Justin was punctual and provided a quality report.
Steve - WA
Quality, responsive service.
David - WA
Great quality and detailed feedback which gave us confidence in the acquisition.
Steve - WA
Very thorough.
Curtis - WA
The detail was great.
Curtis - WA
Comprehensive.
Christina - WA
My first time buying a home and getting a building inspection done. Very straight forward. Great service.
Ruth - WA
Very fast and very descriptive with the use of photos as well.
Jackson - WA
So fast and professional especially around Christmas time.
Jackson - WA
Detailed, easy to understand reports. Saved me a couple of thousand bucks on the negotiated price.
Ankur - WA
Detailed, easy to understand reports.
Ankur - WA
Detailed report with great points on where your home needs maintenance and a good reference to keep on hand for future reference.
Helen - WA
Efficient service, clear reporting and good use of photos.
Robert - WA
Very prompt and could organise at short notice to fit the deadline needed.
Linda - WA
Very prompt service that was communicated thoroughly during the whole process. An absolute pleasure to deal with from initial booking to report submission.
Matt - WA
Highly recommend. Very detailed report. Thank you!
Faye - WA
Excellent service, prompt feedback, detailed reports. Answered questions. I will highly recommend it.
Faye - WA
Quick, professional and thorough.
Paul - WA
Good service and communication.
Kam - WA
Good service and communication.
Kam - WA
Good service and easy to understand report.
Kam - WA
Very good service, easy to deal with, quick & simple. had no issues.
Brianna - WA
This is the second time I've used Resicert for pre-purchase inspections and I'm fully satisfied with the results on both occasions. The pictures and descriptions were very thorough and the service was very prompt! I'll not hesitate to use or recommend Resicert in the future for sure.
Talib - WA
Quick turnaround and very detailed report. Thank you.
Michael - WA
Great report with photos, helpful advice on how to avoid timber pest issues in the future.
Anna - WA
Great communication, prompt service, got the report on the same day.
Anna - WA
Same as the above - Justin was very friendly as well. Would recommend his services to others.
Kenneth - WA
Very thorough with the inspection and the report came in shortly after.
Kenneth - WA
Super quick turnaround time, very thorough report and the inspector was able to jump in at short notice after our first inspector had to cancel.
Mike - WA
Very thorough, has allowed us to buy with confidence and budget effectively for suggested short and long-term maintenance.
Graham - WA
Again, very thorough, highlighting suggested best practices to avoid future problems and ensuring we are fully aware of what areas should be focused on.
Graham - WA
Very comprehensive report plus photos showed exactly the problems. Justin is very professional we had the pleasure of meeting him and was very pleased with the way he dealt with the inspection.
Lorena - WA
The report was amazing. Layed out simply and efficiently. I will be recommending Resicert to my family and friends.
Karl - WA
Excellent availability to do the job, and a very detailed inspection report.
Daniel - WA
Fantastic quick response to the request. Thorough, professional. Very happy. Many Thanks.
Tamara - WA
The inspector checked all areas and was thorough.
H. N. - WA
The pest inspection was completed to a very high standard and I had no complaints at all!
A. C. - WA
The inspection was thorough and efficient. His report was detailed and gave me peace of mind.
T. J. - WA
He was very prompt in carrying out the inspection and the report was sent to us within a day or so.
G. S. - WA
Very prompt and thorough service. Many options provided at an affordable price.
D. F. - WA
Fantastic service! Very detailed.
K. W. - WA
Very happy with the speed and how thorough the report was.
W. W. - WA
Very good report, prompt and professional.
R. L. - WA
Detailed, thoughtful and articulate. Thank you very much!
P. F. - WA
Everything was clear and easy to understand.
A. C. - WA
No fuss, professional service! Received more information than I expected.
S. L. - WA
Just went above and beyond. Not only making time for my last minute urgent inspection request, but he was also very thorough in checking all aspects of the house. I highly recommend his work!
N. G. - WA
Justin was really professional and helping. He was fabulous at his work.
A. - WA
Justin was on time, very professional and very helpful. I can highly reocommend his services.
C. S. - WA
Previous
Next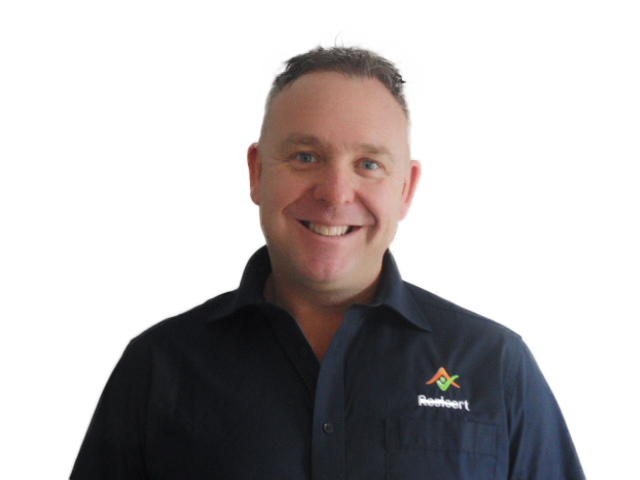 Get in contact with Justin