Building and Pest Inspection in Perth South East - Armadale, Roleystone , Thornlie, Canningvale and surrounds.
Wayne is your local highly qualified building and pest inspector. Training as a carpenter and joiner in the UK, he practiced mainly home extensions, alteration and restoration work before becoming a foreman and then builder.
After emigrating to Australia in 2007 he began as a roof carpenter, learning the Australian timber framing system, while  studying for his Building Diploma. This secured him a supervisorory role which led to achieving full Builders.
Wayne understands that buying and selling your home is a huge emotional and financial decision and uses his vast experience to help make the process more simple with valuable peace of mind.
Wayne loves Aussie BBQs and the Australian waters. When not working, he spends his time water skiing with his family and fishing, currently trying to master the art. Unfortunately, he admits he still can't find the big ones.
Working with Resicert offers me the freedom of working by myself with time for my family, but at the same time still enjoy the support of a full management behind me.
Testimonials
Wayne was super easy to deal with and got the reports straight away after the inspections.
Sarah - QLD
Relief to know everything ok.
Jenny - WA
Very professional. Excellent service.
Jenny - WA
Wayne was thorough. He explained what information we would be getting and had no surprises.
Ansumé - WA
Wayne was wonderful. He was prompt. He was informative. I told him we had a deadline and he told me to leave it with him. Super easy to organise and the report was thorough.
Ansumé - WA
Very happy with the quick response and report.
Sam - WA
A very quick report done.
Sam - WA
Booking was simple quick and easy. Wayne organised averything. Report was thorough and very helpful. Thank you. Highly recommend.
Krystina - WA
Thorough report.
Oliver - WA
Turnaround time was great and appreciated!
Christian - WA
Very thorough and the additional hints and tips relevant to the areas inspected, was a nice touch.
Francois - WA
I was unhappy with the first inspection company I used on a previous property. Even though it was a little bit more, I felt like I got better value with Resicert and didn't have any questions after going through the report. Wayne was good to deal with. Making necessary arrangements and providing a report promptly.
Francois - WA
Very quick to respond to my request for inspection and the job was very well done for us.
Angela - WA
Wayne was very quick to respond for a quotation and was very accomodating with our deadline. The report was very detailed, and he even gave us a brief summary when he called that the report has been completed and sent.
Christine - WA
Very pleased with the complete inspection. Very thorough, efficient Thank you also for advising of the two electrical concerns and shower door unattached which are to be fixed before sale.
Dave - WA
Big thanks to Wayne, when I was looking for quotes he was prompt with his reply which made me use Resicert, to begin with. As far as I know about inspections it was detailed and easy to understand. He went through it with my husband as well which really helped. Thank you!
Emma - WA
A complete eye-opener to all the things to keep watch off the pest that can invade your property.
Nick - WA
It was great. As I am located in another state it was good to find that I was able to speak to Wayne after I had viewed the report to discuss if there were any major concerns.
Johnathan - WA
Everything is good.
Henry - WA
Easy to deal with, good communication, thank you!
Daniel - WA
The service was very prompt and everyone was very polite.
Reece - WA
Happy with info provided in the report regarding how often to monitor in the future & what to look out for.
Tracy - WA
Quick response from initial enquiry & provided the service required.
Tracy - WA
Great very informative & clear reports, Wayne was friendly.
Lisa - WA
Wayne was very helpful and gave good advice.
Teresa - WA
It was quick and easy to get hold of Wayne, he is good at his work, the report was ready by afternoon which was a quick response.
Janis - WA
The report was very comprehensive and I appreciated the phone call to let me know how the inspections went. I have already recommended Wayne to a couple of other people.
Sharon - WA
Wayne was very thorough and professional.
Sharon - WA
Comprehensive and report supplied on time.
Nick - WA
Wayne Pemberton did a thorough inspection. And I was very pleased.
Pat - WA
Very well communicated.
Colin - WA
Wayne completed a very comprehensive inspection and discussed the inspection with me. Wayne is fantastic to work with, friendly efficient, and completes inspections of a very thorough high standard.
Michael - QLD
Quick turn around, good report, easy to read, and interpret.
Michael - QLD
Quick and professional report.
Kylie - QLD
I have never done anything like this before, so I don't really know what I'm assessing. Though the service was great. Wayne was informative and efficient, very easy to liaise with. He always got back to me and had the reports to me instantly after payment which was fantastic! From my understanding, the report appears to be nice and thorough! Thank you
Rachel - WA
Wayne was very helpful.
Amanda - WA
The report was clear and recommended some steps to prevent any infestation. Thank you, Wayne.
Frances - WA
The report provided by Wayne Pemberton was thorough and clear. I have already recommended Wayne to help a friend with her house.
Frances - WA
Very happy with the level of detail in the inspection and report. The inspection and report were done very quickly. Thank you!
Tania - WA
Did his job well.
Frank - WA
All done in a short time frame.
Frank - WA
Booking, getting the inspection completed and the report sent through was easy, efficient and professional.
Megan - WA
Great communication and fast service. Would recommend and use again.
Renja - WA
The inspection was completed very quickly, and the report was detailed with many photos.
Chloe - WA
The inspection was completed very quickly, and the report was detailed with many photos.
Chloe - WA
A thorough inspection which was beyond our expectations-well done!
Mark - WA
Very efficient and in-depth service.
Kim - WA
Efficient, thorough and explanatory report of findings. Very happy.
Donna - WA
Quick turnaround time, good service. The phone call after the inspection was very good and is a very nice part of the service.
Martin - WA
I thought it was very thorough - I was very impressed. Thanks, Wayne.
Jake - WA
Very thorough. Excellent for monitoring potential maintenance concerns.
Michael - WA
Ever reliable, timely and helpful. I sometimes wish I was buying buildings in terrible condition so that I could get even more out of what would no doubt be a very informative report.
Ben - WA
Friendly service. The inspection was carried out in a good time when I was told it would be.
Sharon - WA
Very good. On-time!
Vimal - WA
Responded quickly to my request. Comprehensive report.
Valerie - WA
Prompt service was appreciated.
Judy - WA
Requested inspection one day, it was completed the next! Great service and easy to understand report.
Judy - WA
Professional prompt service with a report that's easy to read and understand the faults with the property.
Jean - WA
Inspection helped gave us confidence that there was not a white ant problem.
Tammy - WA
Wayne was very helpful did the inspection with little notice happy with the report.
Tammy - WA
Fast inspection and report turn around!
Dylan - WA
Thorough inspection.
Tia - WA
Quick and painless.
Jamie - WA
Very professional and great service!
Amy - WA
Easy to book, very detailed report received quickly.
Julie - WA
Very clear photos taken. An overall useful report covering all areas of the house.
Hendrik - WA
We were extremely impressed with the detail and efficiency of Wayne Pemberton and would thoroughly recommend him!
Jodie - WA
Very professional. Wayne Pemberton was really awesome and he helped us a lot. Very pleased with his service 10/10.
I. M. - WA
Very professional and a job well done!
H. N. - WA
Prompt, friendly, helpful, and thorough.
J. A. - WA
Wayne was very prompt in getting the building inspection organised with the real-estate agent, and conducting it. The report itself was of a very high standard. It went over more than items than I thought it would have which reassured me that I was buying a sturdy house with no hidden faults.
A. C. - WA
Report was excellent, the inspector was very courteous and informative, fast and efficient.
J. M. - WA
The inspection was thorough and the report was easy to read and understand and most informative. Required actions were clearly stated.
J. L. - WA
Very quick and efficient service!
L. A. - WA
Fast, friendly and efficient service!
G. C. - WA
Very professional, good report, very well done!
V. H. - WA
Our building inspection was done by Wayne. He contacted me as soon as apply for the inspection. He knows what he is doing was thorough with the inspection. Happy with his communication to us from the beginning. He found few faults which owners fixed it. Will definitely recommend to all my friends. Keep up the good work.
G. P. - WA
Wayne provided a very detailed report and did the inspection very well. Wayne helped me find out what I cannot see and explained to me the issues I have in my home. I can now prepare for the maintenance of the house. The information provided to me is very useful. Wayne is so responsible and helpful. Thanks!
H. W. - WA
Fast, efficient service. Very nice to deal with. Excellent communication from Wayne.
N. T. - WA
Easy to contact and deal with. Prompt and efficient service.
J. L. - WA
The report that was prepared for me was thorough, informative and extremely well presented.
R. A. - WA
The service from Wayne was top notch. This is my first time buying a house and the way Wayne approached things put me at ease. I would definitely recommend him to anyone. I got the report quicker than expected and content was good. Thanks heaps Wayne.
S. P. - WA
Wayne was extremely thorough, his service exceeded our expectation.
T. G. - WA
Wayne provided a great service within a great timeframe. Very pleased with the thorough report he provided, given us the feedback we needed within the property.
H. G. - WA
Wayne was excellent. Job booked, completed and report delivered within 24 hours. Prompt service and communication. Building report looks good so far.
C. C. - WA
Wayne was very efficient and professional. Customer service was excellent as he made sure the report was done well ahead of time before settlement date. This was very reassuring for anyone purchasing a property. He was very approachable and has given us good advice and tips which was worth every cent! Thank you!
J. and Y. - WA
I found the report comprehensive, easy to read and understand. The after service support was fantastic, Wayne Pemberton is an asset to your company.
S. S. - WA
Previous
Next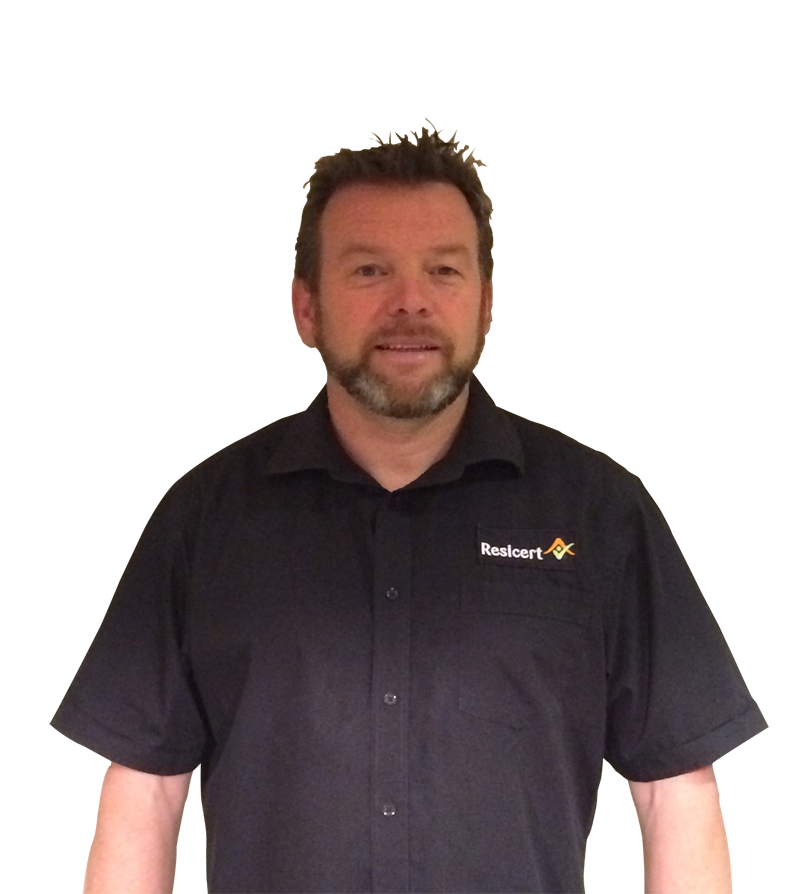 Get in contact with Wayne