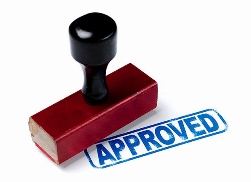 If you are thinking of doing some modifications or renovations, you may need to get a council approval.  Unless you are working with an expert, it may be hard to determine on your own whether you need to secure an approval or not.  You would be left wondering, "Will this structure require planning approval?  Can I skip that step altogether?" These are all the questions that you need to get answered.  The guidelines below will help you determine whether you need a council approval the next time you plan to make some modifications or build some additions to your home.
What building projects need council approval?  Most of these projects do require council approvals.  Unfortunately, many homeowners think that when a project is small or inexpensive, they do not need to get approval for this project.  So many additions are built without the required permit.  Although regulations may vary from state to state, the following examples can be taken as reference for the items that require council approval:
Decks that are about 50 cm above the ground.  In some places, homeowners can build decks that are as high as one metre.  Again, the permissible height varies depending on where you are located.  Generally, however, decks need council approval.
Covered patio.  You may not think you would need council approval for this.  However, it is a good idea to check with your local council first.  This is considered to be a significant structure by most local councils.
Carport that is 20 square metres or more in floor area.  Council approval is a requirement if you plan to build a carport and you live in an urban or suburban area.
Shed.  If you intend to use this shed for dwelling instead of storage, you should definitely get a permit for it.
Perhaps, you're thinking, "But these are simple structures.  They're just common structures, so why do I need to get my local council's approval?"  The thing is your local council takes various factors into consideration when they determine which structure, building, modification, alteration, renovations or additions need approval.  Although it is always wiser to just consult with your local council office, there are some things you need to ask yourself before you do any alterations to your home.  The answer to these questions will give you an idea whether you need to get a permit or not.
Will this modification alter the appearance of my home?
Can building this structure cause environmental damage like soil erosion?
Is it safe to build this structure?  Is it hygienic?
Will building this structure cause problems for neighbouring properties?
Most local councils have adopted a conservative stance when it comes to modifications or alterations to buildings.  So, while maybe your proposed deck is only less than a metre from the ground and you think you don't need to get your local council's approval, it may already pose a danger to your safety or to other people's safety.   In which case, you definitely need to get a permit for the structure.
There are many alterations or additions that may be constructed without approval.  Still, do not attempt to second guess your local council.  It won't cost you anything to ask if you need to get their approval for any structure you plan to build.  And if in case, you have already built the structure and you only found out that you need to get a permit for it, you can always resort to retrospective approval.  There are companies that would actually help you with the documents you need to get your local council's approval.  So, the next time you plan to build any structure, check with your local council to avoid problems later on.