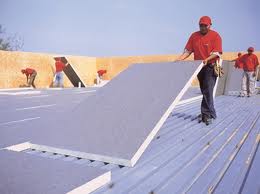 You really have to be careful when it comes to roofing insulation even government rebates on insulation. The government wants to help Australians save money and cut their electric power bills. If you are thinking of using free insulation, you need to be aware of the possible drawbacks to using them. The materials used matter. Even if your contractor used materials that meet the Australian standards, these materials may still cause problems. There are two things that you need to be wary of – formaldehyde and foil.
If you care about your family's health, you need to be aware of the dangers of these chemicals. In Australia, there are many products that contain formaldehyde. Many imported insulation materials contain high levels of formaldehyde. There are reports of contractors or installers getting sick while installing home insulation. These things give off a very strong smell which intensifies when these materials are placed in confined spaces. When choosing your insulation materials, you have to make sure that you choose an Australian-made product. Make sure that it's free from formaldehyde.
You also need to make sure that the materials are free from foil insulation. Our inspectors often advise against installing foil insulation beneath rafters or over joists. This can conceal structural damages, so it is sometimes difficult for inspectors to discover potential problems like termite infestations.
Although it is true that insulation can help promote energy efficiency, you still need to understand that retrofitting can create a whole lot of safety problems. Your home may have electrical problems and your inspector may not be able to catch it because of the insulation. In NSW, many people took advantage of the government rebate, just so they could improve their homes. Unfortunately, this home insulation only left several families homeless. Even their smoke alarms didn't detect the problem because the fire was above them.