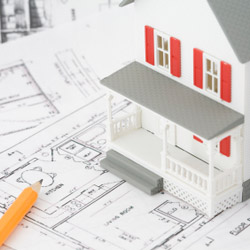 Home renovations may create a huge dent on your wallet, but it can also be extremely rewarding. Unfortunately, before you get the chance to enjoy the rewards, you will have to deal with the stress and frustrations. Depending on your time, skill and budget, you may choose to do the renovations yourself.
Most home owners actually choose to make small changes, repairs and add-ons themselves. They do the demolitions. They select the paint colour and colour schemes. They choose and source the appropriate fixtures. They remove and install fittings and basically do everything.
If you would like to do the same or if you are thinking of doing the same, here are a few tips that can help you with your DIY home renovations.
1. Prepare for the Renovation. Unless the renovation involves small job or repair, you should consider moving out of your home temporarily. Renovations can cause great inconvenience to your family. The electricity and water can go off which can cause more aggravation. You don't want an irate spouse or squabbling children on your hands.
2. Inform Your Neighbours. It is also important to inform your neighbours of the construction that you are about to undertake. Warn them about the noise and apologise for the inconvenience. Maybe you should consider giving them a gift to pacify them. For instance, you can give them earplugs. Maybe you can pay for a night in a comfortable – or even a luxurious hotel room. Make them understand that they will also benefit from your home renovation. It can possibly increase the value of their property.
3. Do Your Research. You should troll the internet for relevant information and useful materials that you can use for your project. Check out appliances and fittings that you can use. Print out pictures, so you would know how things should look. Grab some home magazines and look for inspiration. Create a file of designs, fittings or appliances that you like.
4. Work with Everyone in Your Household. You should also consider getting the input of everyone in your household. Draw up a wish list, so you would know what the other members of your household wish to see and have in your home. And then consider these wishes according to importance or preference.
5. Estimate the Cost. This may not be the exact cost, but you should get a ballpark estimate. This way you can also prepare your budget. You will also know how large or small the project is, and how much it would cost you. It's a great idea to seek the advice of architects or builders.
6. Plan the Design and Style Carefully. When it comes to design, style, colour and fitting, here are some tips that you should also take note of.
Maintain your home's character. Always consider the structural integrity of your home. If you are doing partial renovations, make sure to keep the style similar to the rest of your home. Keep the character of the original structure.
Avoid fads. Although they may look great at the present, but fads do fade, so you have to keep the style timeless. Some of these fads include the Great Room Craze, the Kitchen
Stadium, the Garage That Ate Your Home, Porches in the Wrong Place and Built-in Lighting. Do not be ambitious in your design. Unless you have the budget, keep things simple.
Be careful when choosing your colours. Make sure to collect colour samples, and check out various combinations. Remember to stick with two colours if the room is considerably small. Never use more than three colours in any room. When it comes to shades, it is always better to opt for light ones. If you want to use strong colours, use it in small areas, so it won't overwhelm the room.
Maximize the space. Carefully consider your space requirements before you start your constructions. The less corners and intersecting areas, the better the room. The better it is to look at. When drawing the design, make sure to keep the floors visible. Also, higher ceilings look better. Give great consideration to the design of your home's front exterior. Also keep in mind that open living spaces are better than boxy rooms.
Keep in the mind the resale value of the property. It is possible that you will choose to put the property in the market in the future. Make sure that any design you choose to undertake will increase the value of the property in the future. However, avoid overcapitalising. Make sure that you will be able to get back the money you spend.
Work with an architect. It is always a good idea to get good drawings of the layout and design before you actually start the construction. Consider getting an architect to draw the design for you.
7. Get Council Approval. There are renovations or constructions that require council approval. Some of these constructions include garage conversion, an additional patio or an extra room. You need to secure the approval of your local council even after you have constructed these add-ons to your home. You may need to get a home inspection in order to secure the approval. For more information, check out our page on retrospective approvals.
8. Get a House Inspection. Depending on the purpose of your renovation, it is always a good idea to get a house inspection. This way you would know if your home is structurally or fundamentally sound before you start any renovation or construction. You should only do renovations if your basic home structure is strong.