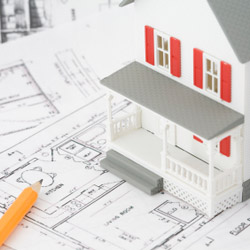 Appraising a property's value is more than just inspecting the property.  Buying a house requires careful measurement and appraisal of the property before you actually commit to buying it.  After all, this is not a small purchase.  It is a huge investment, something that will create a huge impact on your budget for a considerable length of time.  By knowing how to properly assess the value of a property, you will be able to ensure a smart long-term investment.  REIWA has created guidelines on how to assess the correct value of real property in Western Australia.  But how do you this?  Where do you get the data?  Who should you approach to get you the right assessment?
Real Property Assessors
Recently released guidelines indicate that property valuers or assessors are the best choice when it comes to getting property assessments.  They will be able to provide a formal, comprehensive and accurate report.  Their reports are actually based on actual sales information and from information that they have gathered from real estate agents.  These reports are actually recognized by banks and lending institutions.  These reports from real property assessors are actually the most accurate sources of property evaluations.
Property Reports
Property reports prepared by private companies are another source of information that you can use when determining or assessing a property's value.  These reports are usually based on previous sales price adjusted to reflect the current condition of the real estate market.  Unlike property reports prepared by valuers, these reports lack the critical criteria in assessing property values since they do not take into account increase in property values arising from improvements.  In other words, this report is based on unimproved value of the property.
So, for instance, a house was bought off from the market a couple of years ago.  The new owner builds a wraparound terrace and made additions to the house.  A data report from a private company will not be able to reflect the value of these new improvements.  It will still reflect the same value the property had a couple of years ago.
You need to be careful when utilising these reports.  Make sure that they reflect up-to-date data.
Real Estate Agents
Property appraisals from real estate agents are not completely accurate.  At most, they are merely educated guess.  This means that you cannot completely rely on these assessments to make investment decisions.  Of course, they have weight.  After all, local agents know their area.  They're assessments have weight up to this extent.
REIWA recommends these three sources of property value assessment.  However, it is always a good idea to get the best assessment before you make any decision.