A street report offers detailed information about the sales history of properties in a specific area. You will find several Australian websites that offer street sales history report. Of course, you can also request for this report from your real estate agent. Agents who focus their efforts on a particular location can provide sales information on this location.
What's Inside the Report?
Although the content may vary depending on where you get the report, most street sales history report, however, contains information about the property address, the type of property, estimated land area, sales price and date of sale.
The street report will also contain records of sales in a particular area in the last few years. There are companies that can provide you with detailed information like the number of bedrooms in each sold property or the number of bathrooms or parking spaces. Other reports will inform you whether or not these properties were sold privately or by auction. The street sales history report will also include street-specific information like the average, median, highest or lowest price of property sold.
Buyer – What Can You Do with the Report?
If you have your heart set on buying a home in a specific area, then you need to get a street sales history report. This will help you know what is going on in the area. You don't want a bad investment. A good investment offers two advantages: you get to buy a good home for your family and you get a generous capital growth over time.
The report will show you the sales price trends and you can compare home sales. You can group similar ones and see how they fared in the market. Ignore prices that are extreme and focus on moderate ones or safe ones. Be on the safe side, but you can see how your house will fare. You can see whether you are buying a good property or not. If the asking price is more than the sales price of most houses on the street, you will know whether the price is reasonable or not. The vendor may have his reasons, but at least you won't be blindsided.
Seller – What Can You Do with the Report?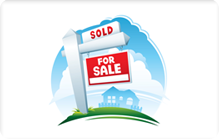 If you are a home seller, the street sales history report can help you with setting the price for your home. It will serve as your guide, so you will have reasonable expectations. You can see what homes were sold. You can compare your house to the homes in your street. You can take into account the improvements that the sellers did, so you can make the same improvements and possibly increase the marketability of your home. Once you have carefully studied your report, you can then get a vendor inspection. Get a licensed building inspector come to your home and check for structural issues and problems. This way you will know what you need to fix or improve in order to optimise your home's sales potential.